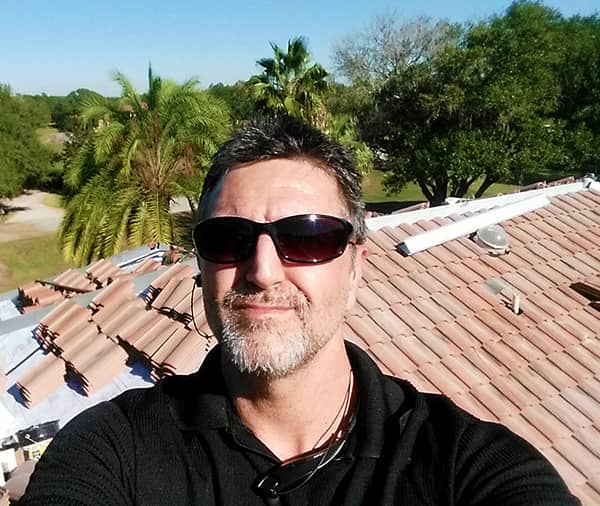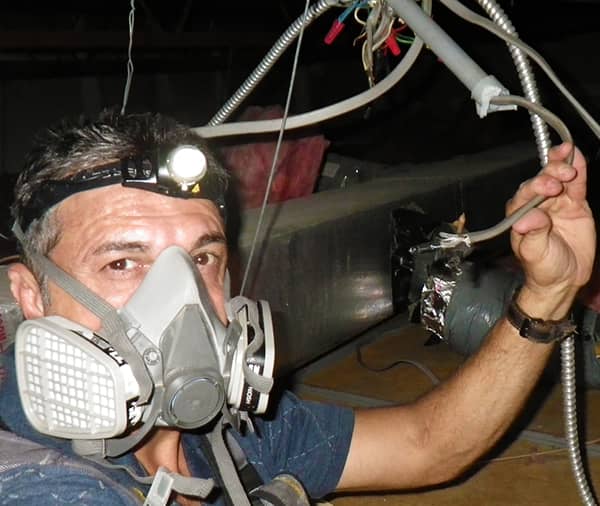 Mario Neira
A Strategic and Diligent Home Inspector
Mario Neira has many qualifications and is currently working on adding another one to his achievements: the InterNACHI Certified Master Inspector (CMI) certification. He is the owner and operator of ABIR Inspections and has worked in the industry for over 20 years, gaining knowledge about residential home and commercial property inspection, construction, remodeling, repair, and business ownership. He has been a strategic thinker his entire life, and he uses this to his clients' advantage during the approximately 5-7 hours that he spends thoroughly inspecting a building's components for defects and explaining his findings.
Outside of his career, Mario enjoys spending time with his family, reading Time and Forbes Magazines, going to the gym, playing Billiards, bowling, kiteboarding, and participating in water sports.
Credentials:
State of Florida Certified Home Inspector #HI3848
State of Florida Department of Health Certification #R2018
Certification by ESA for Mold #2089
Hurricane Wind Mitigation Florida CILB #0609344
InterNACHI (International Association of Certified Home Inspectors) Member
InterNACHI Certified Master Inspector (CMI) (Coming soon!)
Experience and Background
1998-Present
Mario has spent 25 years consulting with clients about both residential and commercial construction projects, navigating them through project planning, development, construction bids, project inspections, and new construction inspections. He has also been called as an expert witness in legal cases involving construction and building inspection because of his reputation and knowledge in the industry. This experience makes him an incredible home inspector who is able to answer most questions that come his way, handle every situation with professionalism, and think fast on his feet when presented with a problem.
1992-1998
For a few years, Mario founded and operated a modern fencing and decking business that also handled remodeling, handyman work, and construction. During this time, he performed multiple repairs for Agents of Coldwell Banker Real Estate in South Tampa, specifically addressing issues and defects listed in their inspection reports. This hands-on experience means that, as a home inspector, Mario can do more than just find the defects in the building – he can tell his clients how to best approach most repairs.
1989-1992
Towards the end of Mario's time in high school, he began working part-time for a general contractor. He was promoted within his first year to a project supervisor and eventually started working full-time for contractor Don McLain.
Construction Knowledge that Includes…
✓ Structural integrity
✓ Air conditioning systems
✓ Electrical systems
✓ Plumbing systems
✓ Roofing
✓ General construction
✓ And more!
Mario Neira's Certifications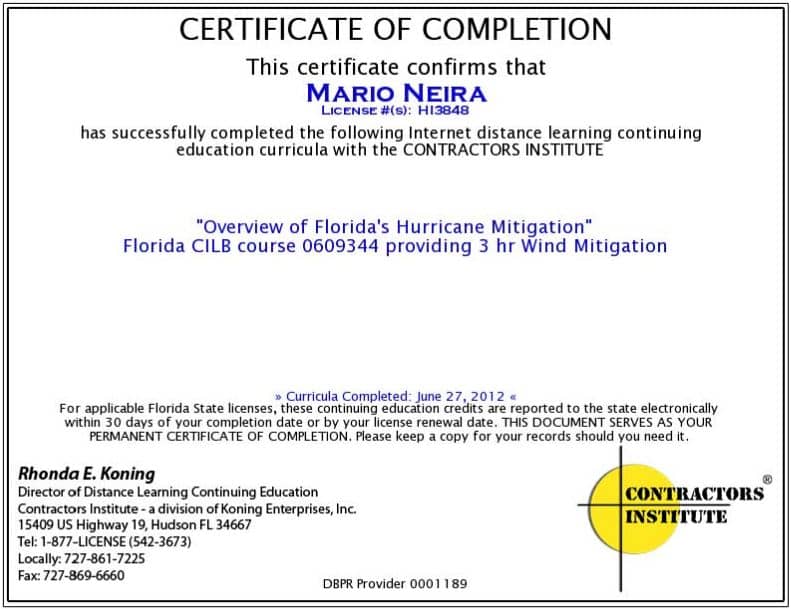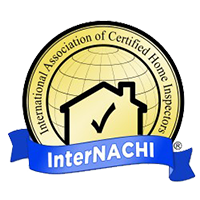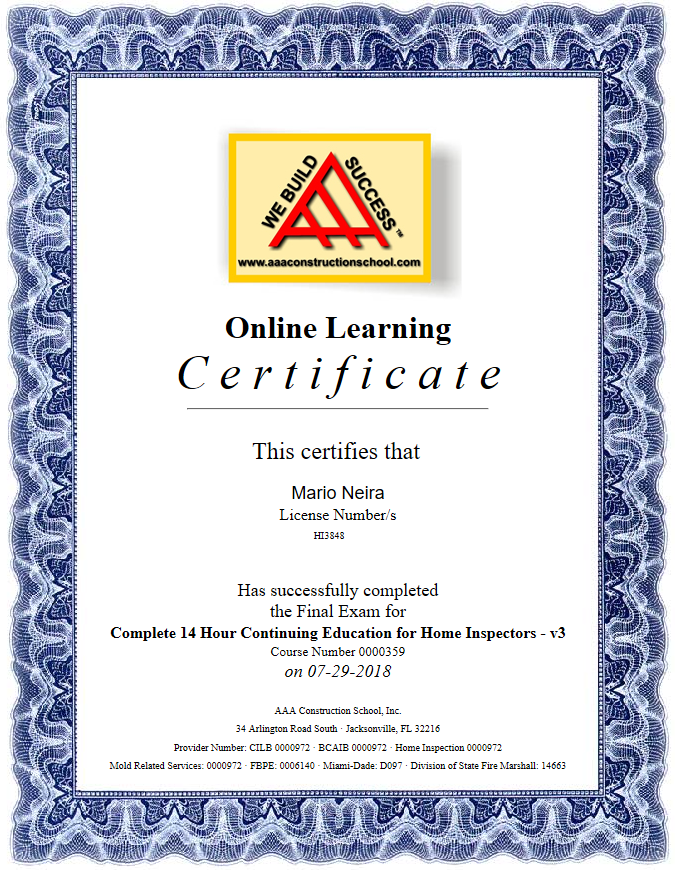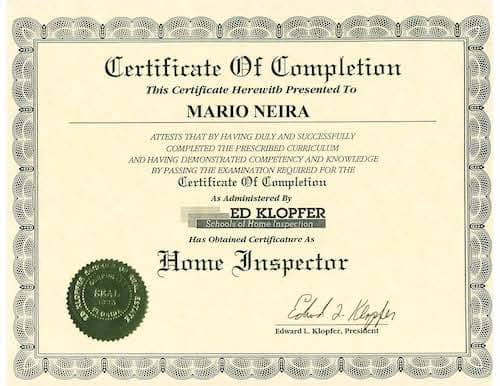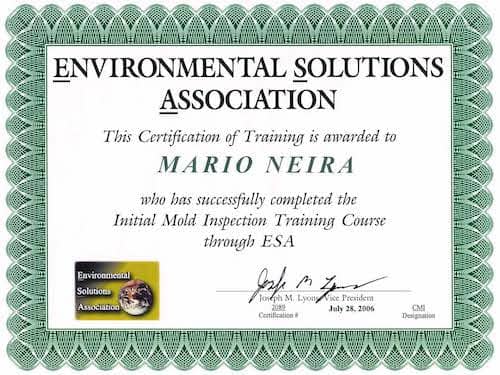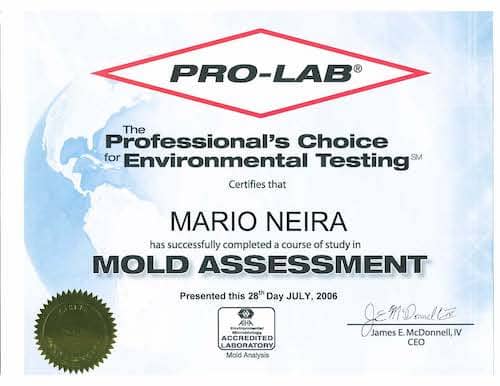 Contact ABIR Inspections today to schedule your commercial or home inspection services in Tampa, St. Petersburg, and Surrounding Counties.
Sunday appointments available by special request.
Offering $25 off standard inspections for military and veterans, $50 off standard inspections for repeat customers, and free DIY Radon Testing Kit Coupons.